Quite happy with the result! This baby skunk was fun to cut and I also like how black and
white work together.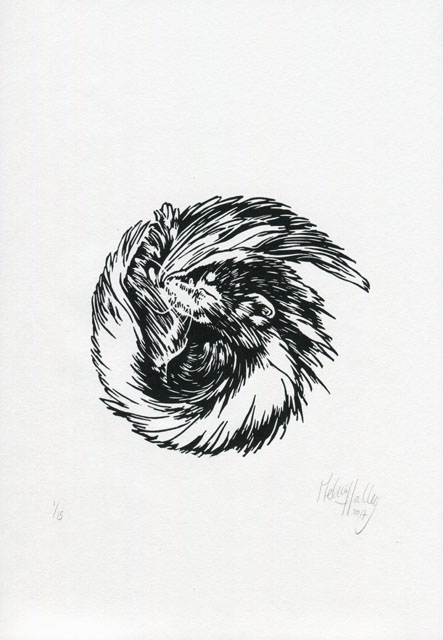 Sleepy Skunk, Linocut, 30x24 cm, 2017

Add a comment
Details

Hits: 2559
Confession time. The last few prints were fun to do but I missed something. I guess they
are all very open with not much shadow to play with.
So I decided to look for some black-and-white animals that would provide 'play'.
First one is this baby skunk. I can't wait for tomorrow!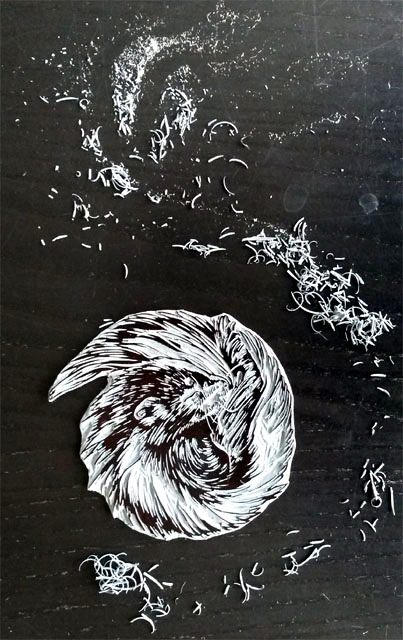 Add a comment
Details

Hits: 2386
This is an opossum. The image is not too clear (you can't see its snout) but I fell in love
with the little paws, ear and overall fluffiness.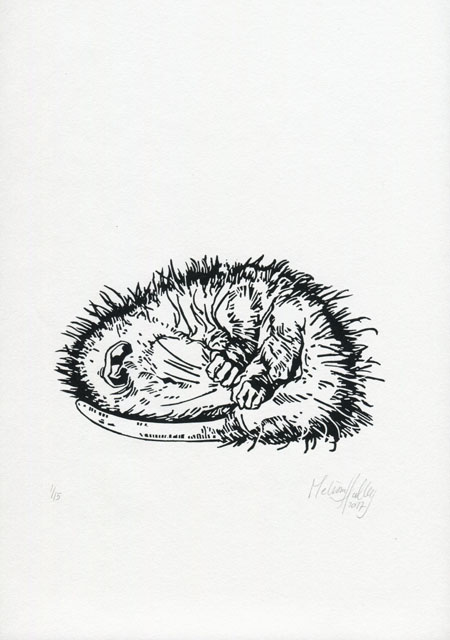 Sleepy Opossum, Linocut, 30x24 cm, 2017

Add a comment
Details

Hits: 2536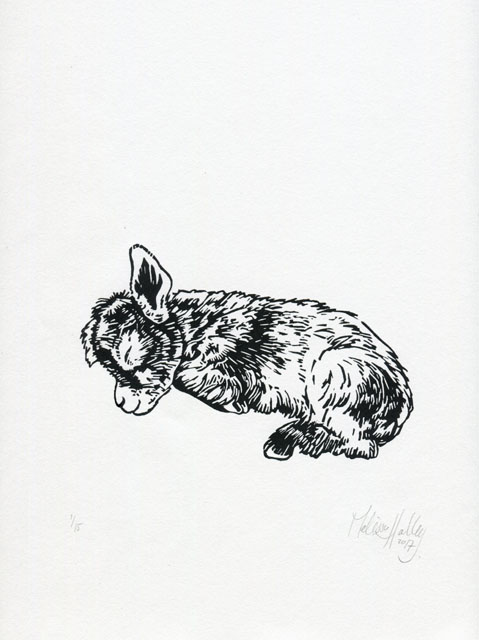 Sleepy Donkey, Linocut, 30x24 cm, 2017
Add a comment
Details

Hits: 2519